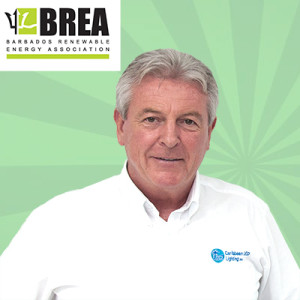 Mr. Jim Reid
currently serves as a Board Member of the Barbados Renewable Energy Association and he is the Founder and Chairman of Caribbean Led Lighting Inc . A native of Edinburgh, Scotland Mr. Reid underwent post-graduate education at Cranefield University, England and INSEAD, Fontainebelu, France. His first career as professional firefighter was cut short by serious injury just after he reached the rank of Divisional Commander.
He then embarked on a business career rising quickly to senior positions in major corporations. Working at executive level in Cable and Wireless and later IBM Global Services, Mr. Reid was head hunted by a major British bank to join their Board and introduced internet banking and mortgage on line. After serving on the boards of several publicly quoted companies, Jim undertook number of assignments for Venture Capital groups as interim CEO ending up as CEO of a major European Data Communications Company.
He then emigrated to Canada in 2003 where he started two very successful companies and started to embrace the realities of environmental change and our impact on this. He started Caribbean Led Lighting Inc. to help companies and individuals reduce their carbon foot print and energy costs. Caribbean LED Lighting is growing quickly across the Caribbean, manufacturing and exporting from Barbados.
He strongly believes that the old mantra of "make, use, waste" is no longer acceptable and a major change in our thinking is now urgently required.
Mr. Griffith is a former career diplomat and Minister for Energy as well as a Senator for the Government of Barbados. He has also held Senior Lecturing Positions at the University of Columbia and the University of West Indies, Cave Hill Campus where until recently he was a lecturer in the Law, Governance and Politics Undergraduate Programme.
BREA Address :
 Level 2,
Tom Adams Financial Centre
Church Village, St Michael,Barbados
E-Mail : info@brea.bb
Tel : + 1246-622-2017
Fax : +1 246-622-2017
© 2018 THE BARBADOS RENEWABLE ENERGY ASSOCIATION (BREA) All rights reserved.