Mr. Kevin Devonish Biography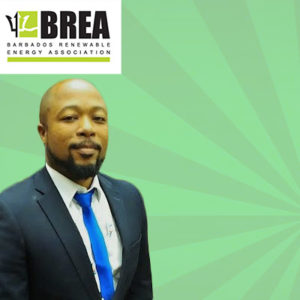 Mr. Kevin Devonish
is a renewable energy consultant and Managing of Director of AES Energy Systems Inc. A renewable energy company which was formally established in 2011. He previously served on the BREA Board of Directors from 2011-2013.
A professionally trained civil engineer having received his Degree from the University of the West Indies, St. Augustine Campus. Kevin also holds an international certification in the Leadership in Energy and Environmental Design (LEED) Green Associate Credential from the US Green Building Council.
He has worked as a Technical Engineer at the Barbados Agricultural Development and Managing Corporation (BADMC). In-addition to working as a Technical Consultant with the Division of Energy and Telecommunications.
Mr. Devonish has extensive expertise in the renewable energy, energy management and sustainable energy sectors. He is a passionate individual with an artistic and creative perspective which has driven him to produce high quality of work in all the projects in which he has been involved. He is eager to serve on the Barbados Renewable Energy Association's Board of Directors once again and assist in the sustainable development of the sector.
BREA Address :
Level 2,
Tom Adams Financial Centre
Church Village, St Michael,Barbados
E-Mail : info@brea.bb
Tel : + 1246-622-2017
Fax : +1 246-622-2017
© 2019 THE BARBADOS RENEWABLE ENERGY ASSOCIATION (BREA) All rights reserved.