Mrs. Kim Griffith-Tang How  Biography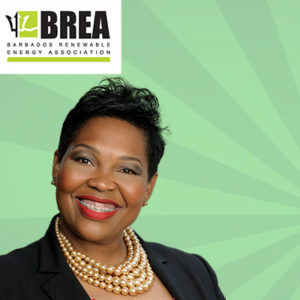 Kim Griffith-Tang How
is the Director, Customer Solutions of The Barbados Light & Power Company Limited. In her present position, Kim has overall responsibility for the Business Solutions, Market performance and Analysis and Regulatory Affairs business units within BLPC. Prior to joining BLPC she was the General Legal Counsel for the Fair-Trading Commission where she specialised in public administration and fair competition law, consumer protection and utility regulation.
She is an Attorney-at-law, by profession and holds a Bachelor of Law (LLB) from the University of the West Indies. Kim was awarded a Legal Education Certificate (LEC) from the Hugh Wooding Law School which permits her to practice law in a regional jurisdiction once called to the Bar. She was called to the Barbados Bar in 2002 and appears on the roll of Attorneys-at-law permitted to practice law in Barbados. Kim also holds a Master of Laws degree from the University of London, Queen Mary College in Economic Regulation. Kim is keen to assist with the development of the plans and xecution of 100% renewable energy and 100% electrification for Barbados. She views BREA as a progressive and proactive civil society organization that underpins the vision for Barbados. Kim therefore believes she can contribute to the direction and development of work plans of the Barbados Renewable Energy Association. Kim is married and has both a son and a daughter that are the centre of her world. She is an avid reader and enjoys a good "lime" and laugh with family and friends.
BREA Address :
 Level 2,
Tom Adams Financial Centre
Church Village, St Michael,Barbados
E-Mail : info@brea.bb
Tel : + 1246-622-2017
Fax : +1 246-622-2017
© 2018 THE BARBADOS RENEWABLE ENERGY ASSOCIATION (BREA) All rights reserved.